Free Shipping & No Sales Tax! for orders shipped in the U.S.A.
GS-911 Wifi w/10-pin connector. Late 90's thru 2016 Models (avail in Pro or Enthusiast)
Ratings Snapshot
Would recommend this product.
Code: GS911wifi
---
---
---
Description
Applications
Reviews
Video
Manufactured by HEX Code. This version is designed to be used with late 90's-2016 model BMW Motorcycles that have a 10-Pin diagnositic connector. It is also compatible with 2017-on models when used in conjunction with the Male OBD-II Adaptor Cable.

*SEE APPLICATIONS TAB FOR MODELS SUPPORTED.

The GS-911 is a diagnostic tool for BMW Motorcycles. It is a specialized tool consisting of a unique software and hardware combination that allows the BMW motorcycle enthusiast the ability to communicate with the control modules in a safe and controlled manner. Use the GS-911 to read and clear Diagnostic Fault Codes, show ECU Information, reset Service Reminders, perform Component Function Tests and even Recalibrate Idle Actuation! The intelligent electronic interface works in combination with Windows PC software and is also available as mobile software.
This version Includes HEX Cloud functionality for Android & iOS and has both Enthusiast & Professional license options:
Enthusiast Version will allow Emergency functionality (read and clear fault codes, view real time data) on an unlimited number of bikes. However, it is limited to 10 VIN's for Service functions such as resetting service reminders yet can be upgraded online to Professional once the limit is reached.
Professional Version allows both Service & Emergency functionality on an unlimited number of VINs.
The GS-911 wifi has support for USB & WiFi connectivity and is compatible with the GS-911 Windows™ PC software. It also provides Emergency functionality and Cloud-based Service functionality for mobile devices (typically iPhone, iPad and Android devices) using a web interface.
MAC USERS: The full program is available on the HEXcode Cloud, via your web browser and a wifi router with internet connection. To run the PC software without using a web interface, you will need to install Parallels or Apple's Bootcamp.
GS-911 WIFI 10-PIN MODELS SUPPORTED:


R-SERIES:

Year

R1100S
all years
R1150GS
all years
R1150GS Adventure
all years
R1150R
all years
R1150RS
all years
R1150RT
all years
R1200C
all years
R1200CL
all years
R1200GS
thru 2016
R1200GS Adventure
thru 2016
R1200R
thru 2016
R1200RT
thru 2016
R1200RS LC
thru 2016
R1200S
all years
R1200ST
all years
R850C
all years
RnineT
thru 2016
HP2 Enduro
all years
HP2 Megamoto
all years
HP2 Sport
all years

K-SERIES:

K1200GT
all years
K1200LT
all years
K1200R
all years
K1200R Sport
all years
K1200RS
all years
K1200S
all years
K1300GT
all years
K1300R
all years
K1300S
all years
K1600GT
thru 2016
K1600GTL
thru 2016

F-SERIES:

F650CS
all years
F650GS (Single)
all years
F650GS (Twin Cyl.)
all years
F650GS Dakar
all years
F700GS
thru 2016
F800GS
thru 2015
F800GS Adventure
thru 2015
F800GT
thru 2016
F800R
thru 2016
F800S
all years
F800ST
all years

G-SERIES:

G650GS
thru 2016
G650GS Sertão
all years
G650 Xchallenge
all years
G650 Xcountry
all years
G650 Xmoto
all years
G450X
all years

C-SERIES:

C600 Sport
thru 2015
C650GT
thru 2016

S-SERIES:

S1000RR
thru 2016
S1000RR HP4
thru 2016
S1000XR
thru 2016
S1000R
thru 2016

HUSQVARNA SERIES:

Nuda 900
2011 - 2014
Nuda 900 R
2011 - 2014
TR650 Strada
2012 - 2014
TR650 Terra
2012 - 2014
When used in conjunction with the
male OBD-II adaptor cable
this
version will work on all models with a (rectangle) OBD-II connector listed below: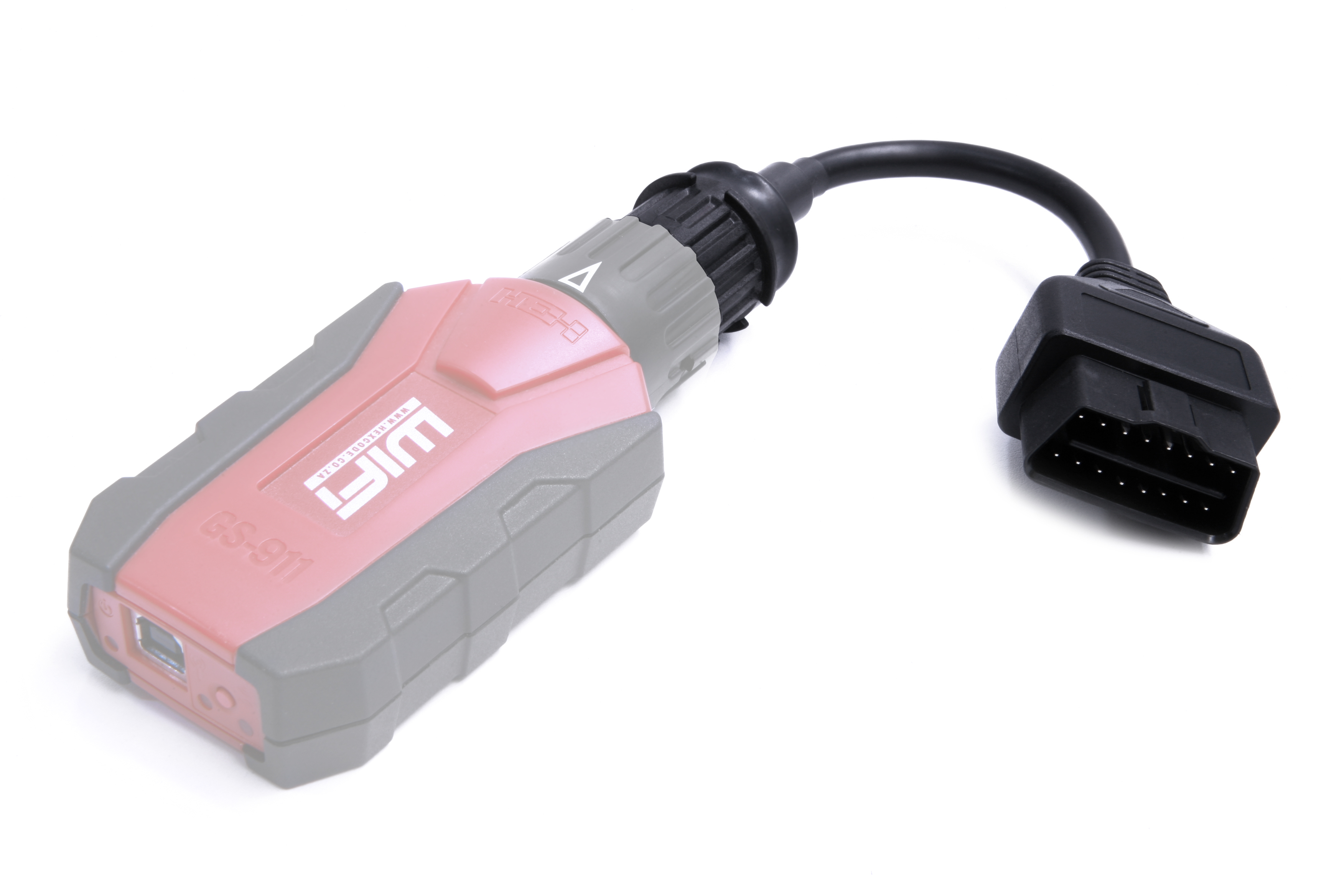 R-SERIES:

From year

To year

R nineT
2017
present
R nineT Pure
2017
present
R nineT Scrambler
2016
present
R nineT Racer
2017
present
R nineT Urban G/S
2017
present
R1200GS / R1250GS LC
2012
present
R1200GS / R1250GS LC Adventure
2013
present
R1200RT / R1250RT LC
2014
present
R1200R / R1250R LC
2014
present
R1200RS / R1250RS LC
2014
present

K-SERIES:

K1600GT
2011
present
K1600GTL
2011
present
K1600GTL Exclusive
2014
present
K1600 Bagger
2017
present

F-SERIES:

F850GS
2018
present
F850GS Adventure
2018
present
F750GS
2018
present
EU4 F-Series:
F800GS
2016
present
F800GS Adventure
2016
present
F800R
2017
present
F800GT
2017
present
F700GS
2017
present

C-SERIES:

C650 Sport
2016
present
C650GT
2016
present
C400GT
2018
present
C400X
2018
present

G-SERIES:

G310GS
2017
present
G310R
2016
present

K-SERIES:

S1000RR
2015
present
S1000R
2013
present
S1000XR
2014
present

Husqvarna Series:

Nuda 900
2011
2014
Nuda 900 R
2011
2014
TR650 Strada
2012
2014
TR650 Terra
2012
2014
Customer Ratings & Reviews
Ratings Snapshot
Would recommend this product.
Would recommend this product.
Worked like a charm on all 3 of my K1200LT's
Greg
Location: Salinas, CA
Date: September 7, 2019
The Gs-911 worked like a charm on all of my bikes. I had 5 ABS error codes on my K1200LT and it cleared them all the first time. Setup was easy and straight forward. It gives you Hall Effect Sensor errors if the bike isn't running, but if you start the bike and then re-run the scan you can clear them out. I'm Impressed with this tool and can't say enough good things about it. Get one! You won't regret it!!